UK Designed & Manufactured Water Butt With Side Planters Rainwater Terrace Free UK* Delivery (Local Installation)
Water is a valuable resource and is totally free to harvest as rainfall. These water butts have been thoughtfully designed and manufactured in the UK, to be both useful and attractive. Your garden will benefit from the addition of one...
Read more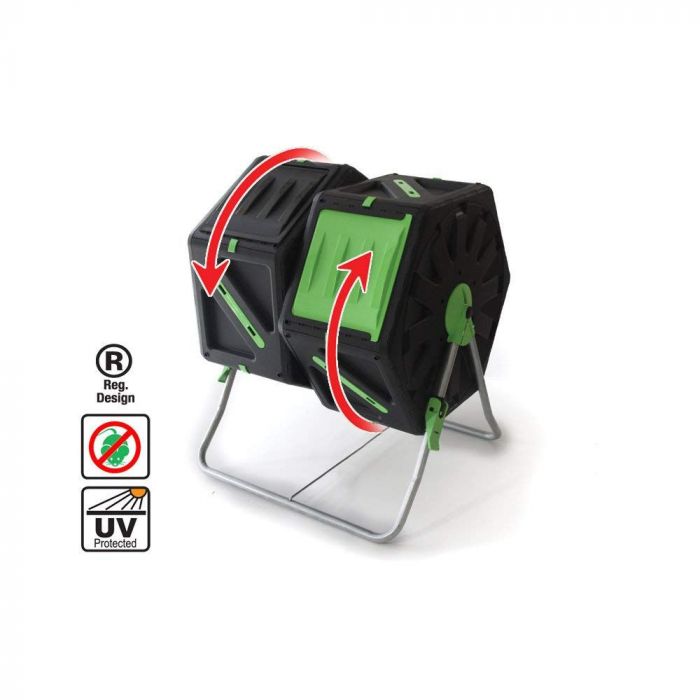 Composters
Choose from a range of composters including on ground traditional style, above ground tumblers and even small indoor versions. We have a composter to suit you, whether it is for your kitchen, garden, allotment or farm!
Quality Vegan Candles
What's a home or event without candles? Candles always add an extra element to an occasion whether that be a celebration, a romantic evening with a loved one or just some special me time to relax and recharge your batteries....
Read more
BPA Free Maxi Digital Food Dehydrator With 6 Collapsible Shelves
Dehydrate fruit, vegetables, herbs, seeds, nuts, mushrooms and more.
Sustainable Fairtrade Indian Jute & Recycled Cotton & Denim Round Rugs
Add a touch of sustainable style to your home with these beautiful, soft-to-touch and hard-wearing rugs. Hand crafted in India.
Fairtrade Hand Crafted Natural Dream Catchers Vegan No Feathers
This range of beautiful natural dream catchers are vegan friendly with no real feathers.
Small Medium Large Extra Large Calcite Selenite Quartz Geode Unique Natural Home Decor Gift
Add a touch of natural beauty to your environment with these wonderful calcite selenite geodes from Morocco.
Orgone Power Flow Healing Orgonite Power Pyramid Cone Power Point Wand
This range of healing, power flow, orgonite devices offers you personal protection, shielding you from the harmful side effects of electromagnetic pollution and negative energies.
Read more
Kilner Glass Jars
Kilner glass jars are perfect for all your food storage needs and creating delicious foods such as pickles, jams, yoghurt and sourdough etc.
Mason Cash Varsity Cream Teapot - Capacity 6 Cup / 2 Pints / 1.1 Litres
Taking inspiration from quintessentially British university towns, the Mason Cash Varsity range adds an element of style and sophistication to any kitchen. Made from fine stoneware and features the Varsity logo in blue. This lovely Varsity cream teapot has a...
Read more
Room Fragrance Oils - Variety Multipacks - Mixed Fragrances Selections - 10ml Bottles
Long lasting fragrances for your home.